HELPPPPPPPPPPPPPP!!!!!!
bolehkah aku berdialog begini dgn pengarah?








Toooooooooooolongg! aku teramat homesick kala ini. DAMN! padahal br pagi ni smpai ponti kan. Melampau kau ika. Dasar x bersyukur!Cepat minta ampun!Pergh, cmne la nak ikut cuan g keje kat dubaii. Tiap hari aku nanges kat tepi tingkap. Eh?Drama betolll! Office sgt sunyi dan sepi. Student and lecturer semua dh start cooti. Tggal management and support staff je. Support staff bz gotong royong. Staff aku dicuri lagi. Heh. Xpe,janji bukan aku yg kena gotong royong.
Kesunyian ini menambahkan perasaan homesick aku.Pagi tadi semasa sahur aku dah merengek dgn mama xmau balik ponti, xmau pg keje. (Apa ko ingat ini sekolah ika?). Mcm biasa mama mesti melayan anak perempuan sorg ni. Hehe. Tapi dipaksa juga aku pg keje. Hari ni mama cuti jadi lagi melekit aku nak balik ponti tgk dorg ramai2 kat umah.
Raya xlama je lagik kan?Baru la last weekend aku sebok2 cr baju raya aku yg dicampak dgn jayanya akibat kegemokan tidak muat baju lantas mencampak sejauh2 mungkin baju rayaku. Dan aku merasa begitu success bila mampu mengetappp dgn kemas semua butang baju rayaku semalam. Tetapi. . ...Ecehceh..Perut ada slack sikit. Iskkkk3!Xpe spanx kan ada! (ayat sedap hati) Weiii korg,aku turun sekilo okehhh. Please clap for me!Yooohoo!gedix ko!
Semalam aku pusing satu melaka mencari baju mak pengantin yg glamor ni harammm xde satu yg dia berkenan. aku tergelak sorg2 je. Hover kayyy mama aku. Lagi susah rupanya cari baju mama dr cari baju kawen aku. hehehe...Baju raya adik pun belum beli lagi. Wahhh tahun ni semuanya lagging belaka. Adakah disebabkan oleh wedding prep ku?Hoho. Anyhoo,raya tahun ini x semewah tahun lepas. Al maklum, hari perkahwinan bakal menjelang x lama lagi. Sila ikat perut sikit ika. Sobssssss.
Arghh!Otakku sekarang pk nak cepat2 nikah je...Baru la agaknya rasa kurang sikit risau dan beban. Walaupun keje melambak di atas meja tp otakku asik ingat kawen kawen kawen. gatal noks? Bukan x sabar tp juz nak cepat2 jd pasangan cap halal gitu. Ehh?Sama la tu kan dgn x sabar. Hiks!I juz cant describe the feelings but i rea want it to happen soon. Faster please Mr. Time.
Chuan said im a psycho. Lagi nak kawen lagi keluar perangai psycho aku. Hahahahaha. Im kinda have mixed feelings ya know, I think all b2b ada this kind of feelings. Esp when the wedding is juz around the corner. Ypu tend to be more manja, attention seeker (to him only), sensitive and rindoooooooo sgt even tho he's juz right beside you. Ohhhhhh my. Never thought that I could be like this.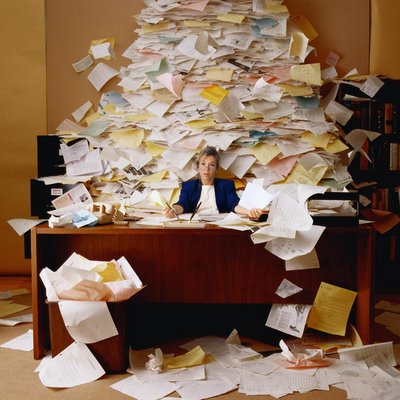 pray hard that i wouldn't end up like this
Well, the workload has become too dear too company these few weeks and it's going to be like that till the end of year. I juz cant do anything bout it. What i can do is juz be patience, and cope with it. Like i alwiz said I wonder who's the gomen servant yg rileks,xde keje? tell me plez?
My target this week;
System Procurement Proposal. Hope that we will get the new system.
Karikatur Kemerdekaan --------->>>Looking forward to this
KIK -------------------->> Run wamp server
RnD ------------------>>> Habiskan literature review
Takwim 2011 ------------------->>>Analysis report
Top Mgmt Meeting's Minute ------>>>Restructure ayat balik
Anyhoooo, aku rasa sgt mengantok sekarang. mahu tido sih!!mahu makan juga. makan sedap sedap.
ps:/ semalam syahdu je rasa bila berjalan berdua dgn mama, berpimpin tgn, gelak2, buat lawak budus...arghh,apakah lepas kawen masih berpeluang sebegini. PLEASE!!!!!i still wanna b my mom's lil princess!My mother's ever beautiful princess!!!